(Lantxo hau Joserra-ri egindako omenaldi-gisako liburuan azaldu da: Bai, jauna, bai: fisika euskaraz! Jose Ramon Etxebarria irakaslearen omenez, UEU, Bilbo 2018, 325-337orr.)
UEUko hitzaldi baten hasieran izan zen. Joserrak hurbildu zitzaigun, eta bat batean honela esan zigun: "Nik badakit zergatik AEB den inperio nagusia. Makina batekin egiten ditu dolarrak eta gero mundu osoak AEBkoei benetako produktuak eta zerbitzuak ematen dizkie dolar horiek eskuratzearen ordez. Kontua da AEBk nahi duen beste dolar martxan jar dezakeela makinarekin, kostua nulua izanik", edo oso antzeko zerbait.
Aipaturiko pasadizoa segur aski honelako lanari zegokion: Zertan zetzan Iraken aurkako gerra hura?1
Ikertu nahi genuena hauxe zen: AEBren inperialismoa eta petrolioaren gaineko gerla.
Denbora hartan, eta epe luze batez, Bernard Schmitt ekonomialaria nuen gidari, zirkuitu-teoriaren aitapontekoa2.
Joserra euskara zuzentzaile nagusia izan da UEUn, denbora luzez. Nire lan askotxo eta zenbait liburu zuzendu ditu, goitik behera, berak ongi ulertzeko zertan zetzan gaia eta irakurle potentzialari ulertzeko bidea errazteko asmoz.
Dirudienez, Joserrak erakutsi nahi zigun berak finantza-ekonomia ikasi zuela, eta oso ongi gainera. Bai, makinaren eredua hainbat hitzalditan erabiltzen nuen.
Ez dakit Joserrak makroekonomiaz eta finantza-ekonomiaz ikasi zuen; nik berarekin euskaraz, bai, asko eta era sakon batean ikasi nuen, paragrafo bakoitzeko lerroz lerro, esaldiz esaldi begiratuz eta zuzenduz, harik eta guztia ongi ulertu eta txukundu arte.
Finantzari dagokionez, kontua da dirua ez soilik ez-materialdu dela, ez soilik aktibo/pasibo bat dela, baizik eta orain badakigula ordenagailu baten teklatuaren bidez idazten diren zenbakiak direla gaur egungo dirua, horiek beroriek eta ez beste ezer.
Orain badakigu, zirkuitu-teoria labur samarra geratu dela, bereziki Mosler-ek egindako kritika eta gero3. Halaber, badakigu dirua inprimatzea4 zaharkitu eta desegokia dela gaur egunean, dirua ulertu ahal izateko.
Gainera, eta konkretuki petrolioaren prezioa jartzeko afera ez dagokio inongo inperiori, prezio jartzaileari baizik. Horrela ikasi genuen 2011n: Petrolioaren prezioak: nondik nora?5
Warren Mosler-en hitzez, "It's good to be price setter."
Diru Teoria Modernoa (DTM6) eta dirua
DTM-k transakzio bertikalak7 eta transakzio horizontalak8 bereizten ditu9.
(a) Osagai bertikala
State (consolidated Treasury and Central Bank)
|
Private Sector–"Warehouse"- (cash, reserves, State securities)
Consumption (Tax Payment)
(Currency Analysis: The Vertical Component)
Adierazpenak10
(b) Osagai horizontala11
Farmer
|
Private Sector – "Warehouse"–>–>–>Credit Activity–>–>–>
|
Consumption (Eating)
(General Commodity Analysis)
Adierazpenak12
(c) Osagai bertikala eta horizontala13
State (consolidated Treasury and Central Bank)
|
Private Sector – "Warehouse"–>–>–>Credit Activity–>–>–>
|
Consumption (Tax Payment)
(Currency Analysis: Vertical and Horizontal Components)
Adierazpenak14
Oharrak:
Estatua da monetaren jaulkitzaile bakarra15
Bankuak Estatuaren eta sektore pribatuaren artean tarteko gisa16.
Monetaren hasierako eskaria, zergak ordaintzeko beharra17
Modeloa eta zirkuitu monetarioa18
Zirkuitu monetarioa eta osagai bertikala19
Kreditua (eragiketa horizontala)20
Billetea zirkulazioan21
Billetea eta bankua tarteko moduan22
Banku gordailuak, maileguak eta eragiketa bertikalak23
Fondoak beti datoz Estatutik24
Enpresaria, produkzioa, mozkina, banku mailegua25…
Zergak, aktiboen zergak eta transakzioen zergak26
Estatuak gastatu behar du, zergak ordaintzearren eta sektore pribatuak Estatutik moneta unitatea gehiago lortu behar du, ondasun eta zerbitzu errealen truke27
Sektore pribatuko desio kolektiboa soilik konpondu daiteke osagai bertikalean28
Eragiketa horizontalak ondorioak dauzka, kasu, Estatu defizitaren gastu gutxitze batek deflazioa ekar lezake29
Osagai horizontala osagai bertikal baten palankaz jasotzea (leveraging) da30
Hornitzaile soil baten kasua da estatu-moneta31
Estatuaren kasuan, Estatua bere monetaren prezio jartzailea da32
Estatuaren aukera praktiko bat: stock motelgailu bat kudeatzea33
Estatu defizit gastua eta etorkizuneko zergapetzea34
Ondorioa
Hasiera hasieratik zirkuitu monetarioak Estatuaren rol zentrala kontuan edukiz, eta zirkuitu monetarioan bertan osagai bertikala eta horizontala sartzeak aparteko garrantzi teorikoa izan du Diru Teoria Modernoan garatzean35
Gehigarri gisa, ikus, besteak beste, ondokoak:
Gobernuak sorturiko dirua eta bankuek sorturikoa36; Warren Mosler 1997an: bankuek sorturiko dirua eta gobernuak sorturikoa37 eta Kongresua eta Gobernua (Altxor publikoa gehi Banku zentrala)38.
Nola sortzen da dirua, hortaz?
Teklatuen bidez sortzen da dirua39. Horrek dena aldatzen du: Zer egin bankuekin? FEDtik eta EBZtik Euskal Herrira40.
Izan ere, eta aipatu bezala, orain badakigu bi diru mota daudela edozein ekonomiatan: transakzio horizontaleko dirua eta transakzio bertikaleko dirua. Biak sortzen dira airetik, ezdeusetik, teklatu baten bidez gauzatzen dira. Baina haien arteko diferentzia erabatekoa da.
'Inperio'aren afera
Orduan, zertan geratzen da 'inperio'aren afera, zertan datza AEBk daukan abantaila mundu-mailako merkataritza-transferentziatan?
Arazoa argitzeko, Michael Hudson eta Warren Mosler-en arteko eztabaida sakonari so egin behar diogu.
Mosler-en eta Hudson-en arteko eztabaida
Hudson-ek behin baino gehiagotan azpimarratu duenez, AEB ez da inoiz euroaren aurka egon: EBko atzerritar trukeko erreserbak AEBk ikusi ditu bere Altxor Publikoari egindako mailegu gisa; haren ustez, horretantxe datza AEBrentzako bazka librearen giltza. (Hudson-ek Superalismoa izeneko liburua 1972an idatzi zuen, 2003an edizio berria -hitzaurrea, sarrera eta datu berriekin-. 2009ko martxoan, artikulu interesgarri bat plazaratu zuen, gai berberaz41.)
Eztabaida Hudson-en Dollar Hegemony and the Rise of China artikuluaren inguruan da42. Hudson-en iritziz, "Orain AEBko Altxor Publikoak 4 x 1012 dolar zor dizkie atzerritar banku zentralei."
Aldiz, Mosler-ek dioenez, Fed-en (AEBko Erreserba Federala) betebehar bakarra azaltzen da Altxor Publikoko bono horiek (4 x 1012) epemuga eguneratzen direnean, ordainkizun bilakatzen direnean. Fed-ek banku zentralaren bonoen kontua kargatu egiten du Fed-en eta banku zentralaren erreserba-kontua abonatu egiten du Fed-en. Ez dago beste ezer gehiagorik egiteko.
Hudson-ek: "Banku zentral gehienek beren truke-tasak baxu edukitzen dituzte beren dolar-sarrerak birziklatuz AEBko Altxor Publikoko IOU-ak erosteko." Baina Mosler-ek: Erosten dituztenak AEBko finantza-aktiboak dira, Altxor Publikoko bonoak bezala, eta haiengatik ordaintzen dute beren moneta propioan.
Hudson-ek gaineratzen duenez, "birziklatze horrek ahalbidetzen dio AEBri bere atzerriko gastu militarra eta bere barneko aurrekontu-defizita finantzatzeko 1950etik. Hortaz, Europak eta Asiak beren atzerritar truke mozkinak erabili dituzte polo bakarra den AEBko base militarrak finantzatzeko…"
Mosler-ek, aldiz: AEBko dolar-gastua ez dute sarrerek mugatzen. Banku zentralek AEBko dolarrak erosten dituzte beren esportazio-industriak babesteko, beren kaltetan. Mosler-en iritziz, AEBko 4 x 1012 dolarreko kanpo-korra dolarretan da izendatua, ez atzerriko monetan. Hortaz, ez dago inolako arazorik ordaintzeko (alderantziz, atzerriko monetan izendatua izan balitz, AEBk arazoa izango zukeen.)
Are gehiago, dolarren atzerritar birziklatzeak AEBko Altxor Publikoko bonoetan ez dauka inongo zerikusirik AEBk bere inperialismoa finantzatzeko, zeren AEBk nahi duen beste moneta kopuru jaulki baitezake. Izan ere, AEBko gobernu-gastu guztia 'banku kontuetan zenbakiak markatuz' lortzen da, aspaldian ez dena Bernanke-k argitu zuen moduan43. Beraz, Hudson-ek ez dauka arrazoirik, birziklaturiko dolarrek ez baitituzte AEBko atzerriko abenturak finantzatzen.
Ordainketa-balantzaren kontuei dagokienez, hona hemen bien arteko elkarrizketa.
Hudson-en aburuz, atzerritarrek ez badituzte beren dolarrak birziklatzen AEBko tituluak erosiz, orduan beren monetak altxatuko dira. Mosler-en iritziz, kausatze-prozesua pixka bat desberdina da. Hasten da AEBri ondasun edo zerbitzu bat saltzearekin, atzerritar konpainia dolarretan ordaindua izanik. Ordainketa hori kreditu bat da AEBko banku-kontu bati dagokiona, beren izenean, zuzenki edo zeharka. Normalean, konpainia horrek gero dolar horiek salduko lituzke bere moneta propioak lortzearren, moneta propioen obligazio lokalak betetzeko. Haren balantze-orria normalki moneta propioan dago, non atzerritar monetaren jabetzak espekulatiboak kontsideratuko bailirateke. Dolar horien salmentak moneta propioaren altxatzea kausatzen du. Baldin eta banku zentralak ez badu nahi bere moneta propioa altxatzea, berak erosiko ditu dolarrak eta edukiko bere Fed-eko kontuan. Hortaz, atzerritar bankuek dolarrak erosten dituzte beren truke-tasak baxu edukitzeko. Haiek uste dute hori beharrezkoa dela beren esportatzaileak lehiakorrak izateko, eta ondorioz, beren esportazio-sektorean langabezia alboratzeko.
Mosler-ek dioenez, normalki atzerritar banku zentralak bere Altxor Publikoko tituluak AEBko Altxor Publikotik erosten ditu dolarren bidez, zeinak merkatuan jadanik erosi baititu. Ez ditu egiten atzerriko transakzioak AEBko Altxor Publikoarekin. Atzerritar banku zentralek ez dituzte AEBko Altxor Publikoko tituluak moneta propioan.
Izan ere, banku zentralek dolarrak erosten dituzte beren esportazio-industriak babesteko, eta hori egiten dute beren makroekonomien konturako. Transakzio horiek egitean, atzerritako herrialdeak ongi ezagutzen du zer-nolako terminoetan eta baldintzetan arituko den, berak ondasun errealak eta zerbitzuak AEBri saltzen dizkionean, Fed-eko dolar balantzaren trukean.
Atzerriko banku zentralen dolarrak ez dira birziklatzen AEBko aurrekontu federalaren defizita finantzatzeko, Hudson-ek uste duen bezala. Kasu, AEBko sektore militarrak gastatzen duenean, ondasun errealak eta zerbitzuak erosten dizkie saltzaileei merkatu-prezioetan. Munduko herrialde askotan gauzatzen dira eragiketa horiek eta herrialde gehienek ez dituzte Banku Zentralean metaturiko dolar-balantzak44. Sektore militarrak gastatzen du gainontzeko gobernu-sektoreek egiten duten antzera –Fed-i esanez saltzailearen Fed-eko kide bankuko (edo dagokioneko) kontua kreditatzea-.
Egia esan, atzerritar sektoreak dolar aktibo finantzarioak metatzeko desioak ahalbidetzen du gobernu-defizita handiagoa izatea, baina 'inflazioa' sorrarazi gabe.
Paul Krugman Nobel saridunak ez du ulertzen prozesu hori45. Esportazioak kostu errealak izanik eta inportazioak onura errealak, AEBk aparteko abantailak lortzen ditu merkataritza defizitetik. Hori dela eta, gainontzeko herrialdeek AEBra esportatzen dutenean, hori egiten dute beren makroekonomien konturako.
Hortxe dago desberdintasuna: AEB-ren defizita AEB-rentzako onuragarria den bitartean, gainontzeko herrialdeen esportazioa herrialde horien kalterako da.
(Eztabaida osoa ondoko linkean46 ikus daiteke.)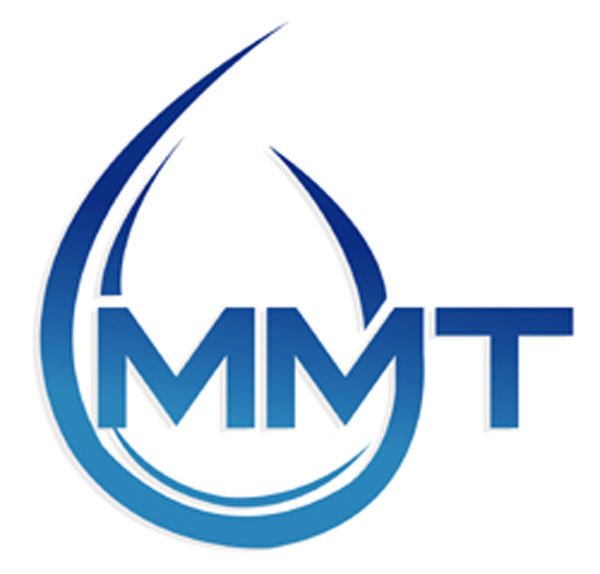 PS: Mila esker Joserra, erakutsitako eskuzabaltasunagatik, euskararen jakituria dela eta. Plazer handi bat izan da zurekin lan egitea, eta ikastea!
---