Atossa Araxia Abrahamian-en The Rock-Star Appeal of Modern Monetary Theory1
The Sanders generation and a new economic idea.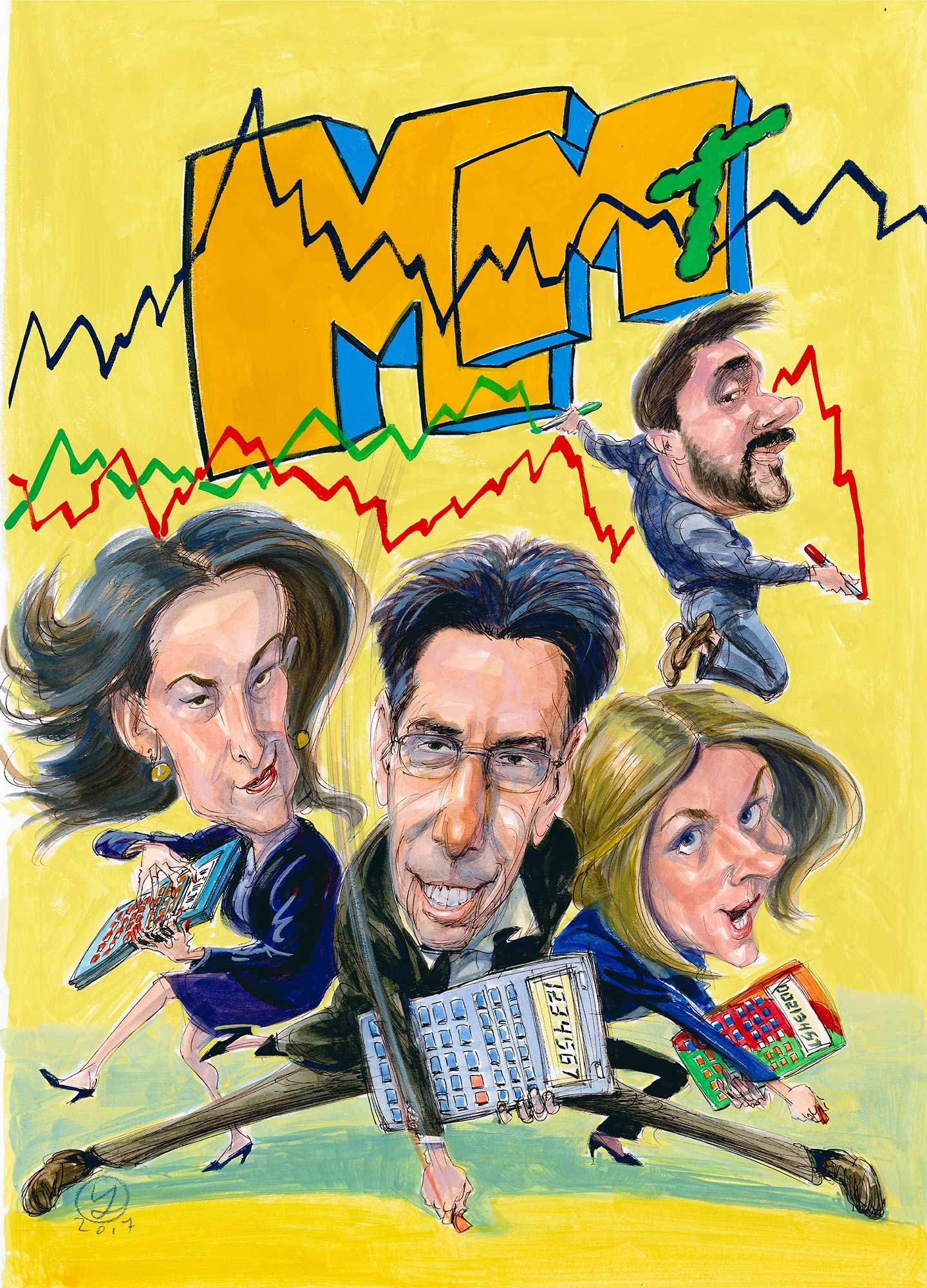 (Illustration by Victor Juhasz)
(i) Sarrera2
(ii) Erantzun berezia blog mundutik eta Altxor Publikoa gehi FED3
(iii) Pavlina Tcherneva: "There is no reason why society should tolerate unemployment"4
(iv) DTM (MMT ingelesez): fiat-eko moneta eta politika fiskala5
(v) Stephanie Kelton eta Bernie Sanders6
(vi) DTM: hasiera eta bilakaera7
(vii) Dirua eta politika: inflazioa eta langabezia8
(viii) Warren Mosler eta zergak9
"We've always wanted to democratize our ideas, and now we can thanks to social media."—Pavlina Tcherneva
(ix) Mosler, Tcherneva, Sanders eta langabezia10
(x) Europa, Grezia, Syrizako gobernua11
(xi) Austeritatea, Italia, DTM12
(xii) AEB, Occupy, Okupa mugimendua, Kelton eta Sanders, Tcherneva eta balantze orriak13
(xiii) DTM, blogariak, gazte jende borrokalaria14
(xiv) DTM eta politikariak15
(xv) 8 urteko haur batek DTM uler dezake askoz errazago eta arinago ekonomian doktore batek baino16
"MMT: an 8-year-old can grasp more readily than a PhD"
Zer esan Euskal Herriko ekonomialariez, politikariez, kazetariez, 'pentsalariez', intelektualez eta abarrez?
Horreur!
(Iritzia: DMT-ren historia desberdin samarra da: Mosler, Mitchell eta Randall-ekin hasi zen, Mosler buru intelektuala zela. Geroago azalduko ziren Kelton eta Tcherneva. Baina afera, alegia DTM, The Nation aldizkari ospetsuan azaltzea interesgarria da.)
---