R. Wray-ren WHY ARE WE GATHERED HERE? Remarks Made at the 13th International Post Keynesian Conference1
Binzagr Institute ‏@BinzagrInfo2
Prof. L. Randall Wray speaking about his intellectual journey @UMKC as he retires after 17 years of service.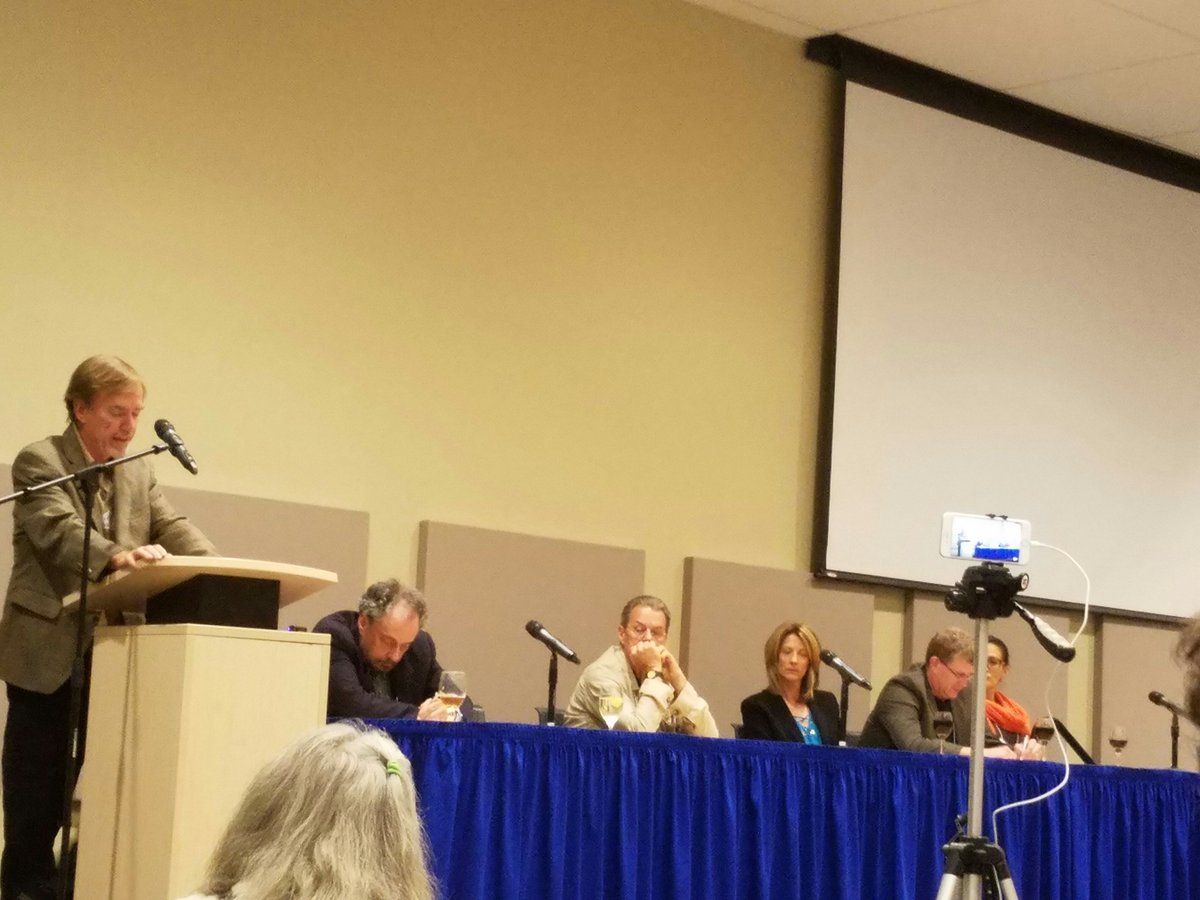 2016 ira. 17
(i) Sarrera, Landon Rowland-i buruz3
(ii) Bide luze eta arraroa izan da4
(iii) Warren Mosler-en garrantzia: 1000 hitzeko lan akademiko bat esaldi batean murrizteko gai5
(iv) Mat Forstater eta Pavlina Tcherneva6
(v) Pavlina Tchernev: 1996ko Bretton Woods7
(vi) Bretton Woods-erako gonbidatuak8: R, Wray, Paul Davidson, Charles Goodhart, …
(…)
(vii) Bide luze eta arraroa9, ezer ez zen berria10, munduko sistema finantzario errealaz Warren-en laguntzarekin11
(viii) Hasieran ekonomialari ortodoxoak konbentzitzea erraza zela uste zuten12
(ix) Baina okertuta zeuden13
(x) DTM-ren desafio berria: esanahi egokiak lortzea14
(xi) Warren goraipatua, berriz: diru-laguntza, ikasleei emandakoa eta irakasleak ekartzeko egindakoa…, ulermena zabaltzeko ahalegina15: to advance understanding
(xii) Scott Fullwiler, Stephanie Kelton, Pavlina Tcherneva16
(…)
(xiii) Wray-ren erretiroa UMKC-tik17
Gehigarria: Iruzkina18
Scott Fullwiler | September 22, 2016
FYI for everyone . . . Randy didn't retire from being a professor/scholar. He retired from UMKC and went to the Levy Institute. He's still going to be as active as ever, just not at UMKC. This speech was from an event at UMKC, where he has obviously left a tremendous legacy.
---